Vintage Old Antique Beautiful Oil Painting Alaska mountain Lake Glacier Tundra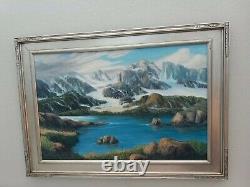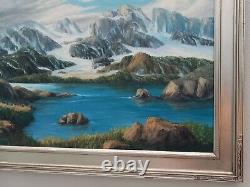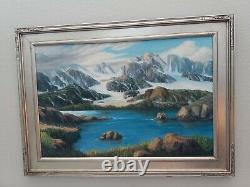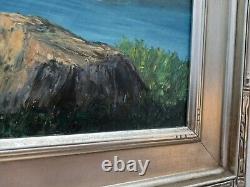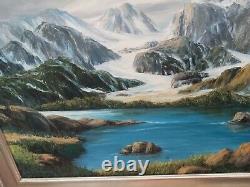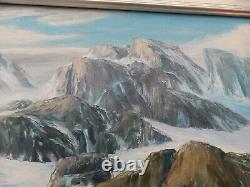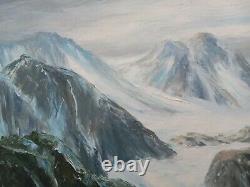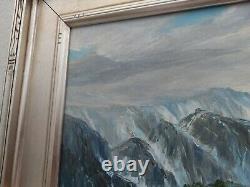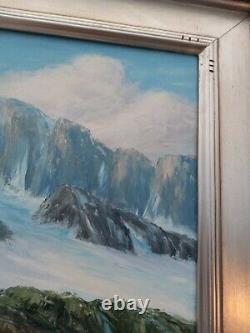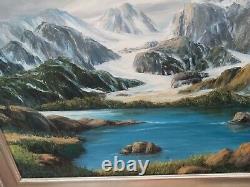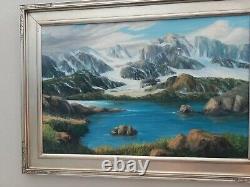 The painting is beautifully done as you can see from the pictures. Not sure of the date but it appears to be set in an art deco frame so probably from the 50s or the 60s. It is not sign but someone took a lot of time to paint this gorgeous piece. The painting is self measures approximately 24" x 38" It is framed out to six 30" x 44"and is ready to hang on the wall.
I would estimate it to be from the 1950s or 1960s. I found this in a storage unit. I hope someone can use it.

---