Vintage Old Antique 1800s Beautiful California Seascape Catalina Storm Clouds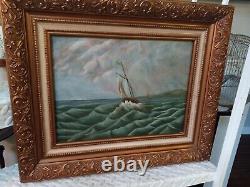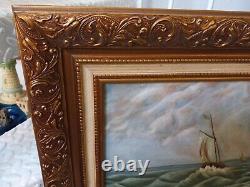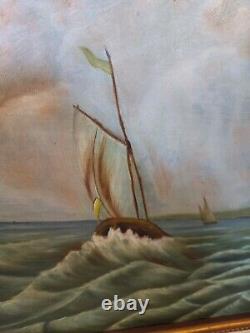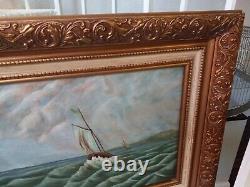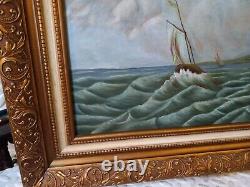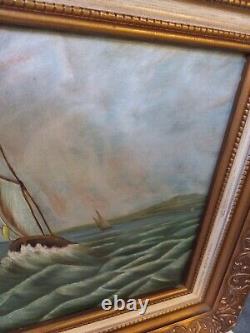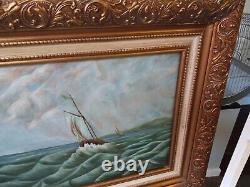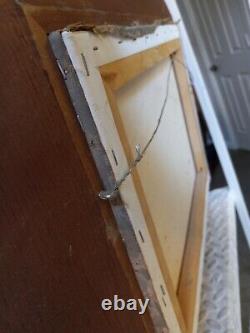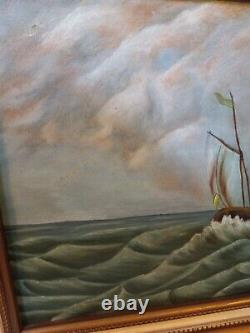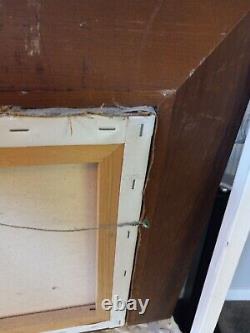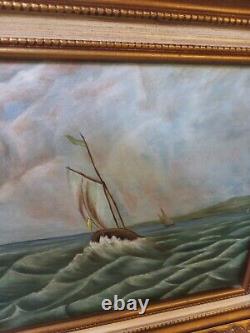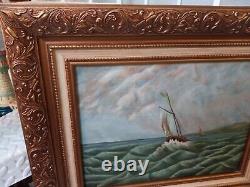 This is a very beautiful and original California Pacific Coast Catalina Island oil painting that probably dates to the 1880s or 1890s. I kind of rescued it one day it was in really bad condition but a beautiful painting. It had to be cut out of the other frame and wrapped around a new canvas. I cleaned it and adhered it to the new pieces best I can and it shows pretty well in this Frame.
The painting itself measures approximately 12" x 16". It is framed out to 18" x 20". Anyway I thought it was better than tossing it. Take a close look at the pictures as it has some issues - but a beautiful painting.

---