Kenneth Walters Antique Modern Abstract Reclining Woman Oil Painting Old Vintage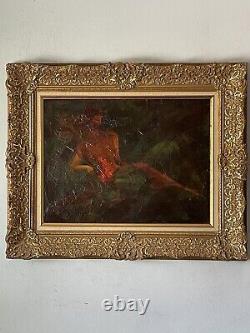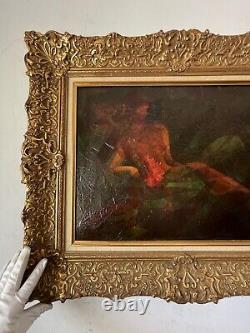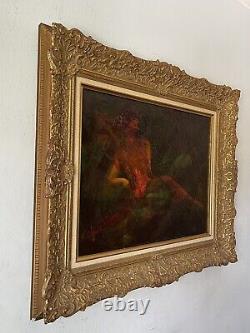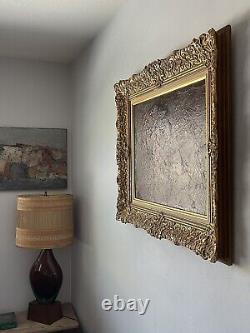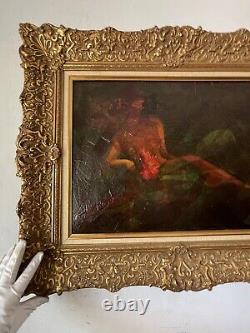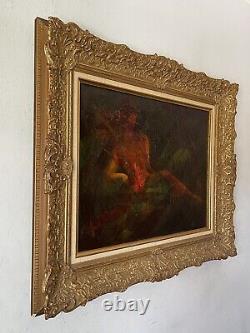 EXTRAORDINARY ANTIQUE MID CENTURY MODERN ABSTRACT MIXED MEDIA IMPRESSIONIST OIL PAINTING ON BOARD BY NOTED CALIFORNIA PAINTER KENNETH C WALTERS. THIS WORK DEPICTS A RECLINING WOMAN BEAUTIFULLY RENDERED IN AN ABSTRACT ATMOSPHERIC TONALIST SETTING. COMPRISED OF SOFT BLENDED BRUSHSTROKES WITH SUBTLE COLOR TRANSITIONS HIGHLIGHTED WITH PAPER MACHE.
THE RECLINING WOMAN COMBINES ELEMENTS OF CLASSICAL ART WITH MID CENTURY ABSTRACT CONVEYING A MOOD OF RELAXATION AND TRANQUILITY. THIS IS AN INCREDIBLE PAINTING. SIGNED AND DATED 1968 BY KENNETH C WALTERS. MILD SCRATCHES TO THE FRAME.
DIMENSIONS: 28"H x 44"W.

---