Fine German violin by Anton Raab from 1883 4/4 Vintage old antique violon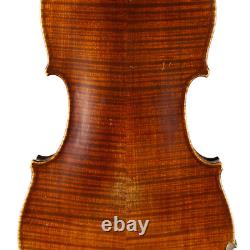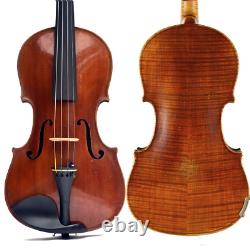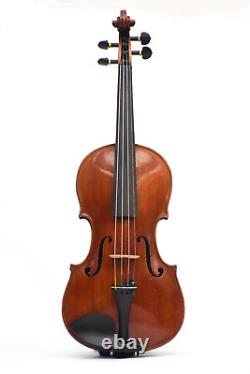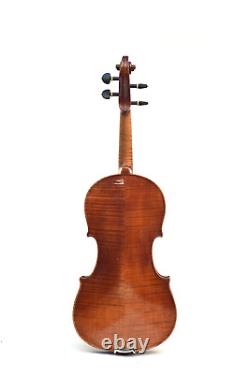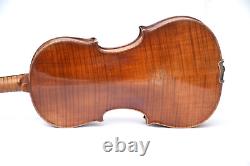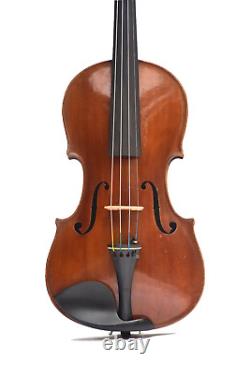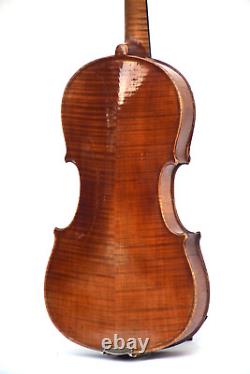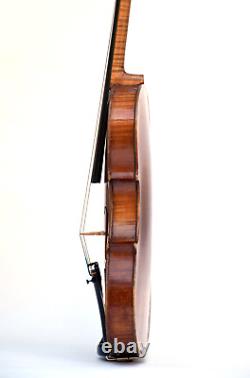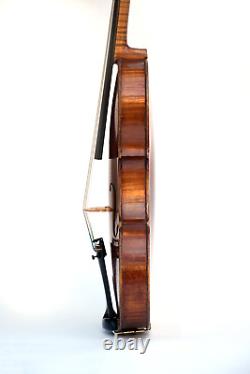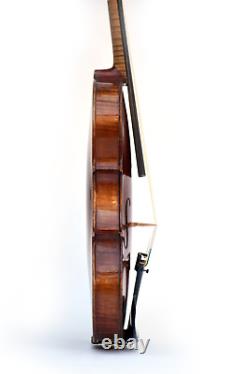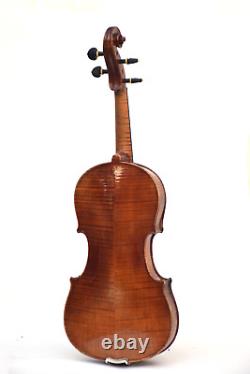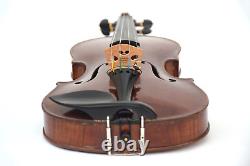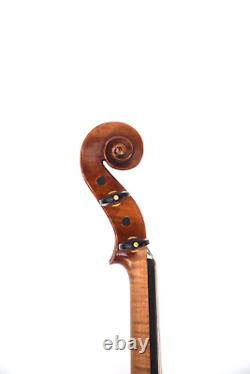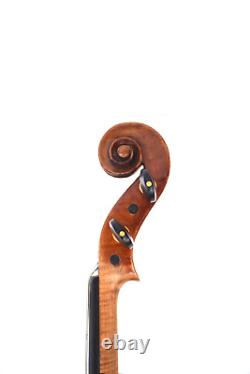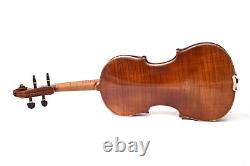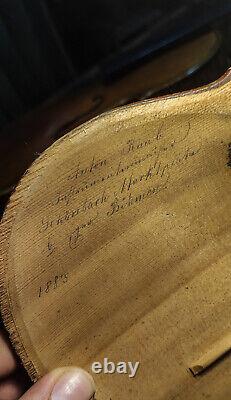 Crafted with exquisite attention to detail, this violin has been meticulously cared for and restored to its original beauty, making it a true masterpiece. When our expert luthiers restored this beautiful violin, they discovered this fascinating inscription on the inside. The inscription reads "Anton Raab / Instrumentenmacher / Schönbach Marktplatz / b Eger Böhmen / 1883". It reveals the violin's rich history and provenance. Crafted by the German violin maker Anton Raab in Schönbach, near Eger (now Cheb) in Bohemia, this instrument is a testament to the fine craftsmanship and attention to detail of its creator. The "bei Eger" notation on the inscription indicates that the violin was made in a region that was part of the Austro-Hungarian Empire at the time, and which is now located in the Czech Republic.
Whether you're a professional musician, or a serious collector, looking for an exceptional violin to play, this instrument is a rare find that will surely impress. Don't miss out on the opportunity to own a piece of history and enjoy its exquisite sound. It is a full size 4/4 violin (Body: 355 mm, whole lenght: 585mm). Welcome to Echoes Violins, where we specialize in restoring old and beautiful instruments to their full potential. Our passion is bringing new life to violins that have stood the test of time, and we take great pride in preserving the unique character and beauty of each instrument.
At Echoes Violins, we believe that older instruments have unique qualities, besides great stories to tell. That's why we seek out the best old violins, restore them with care and attention to detail, and present them to you in their full splendor. Our expert luthiers have decades of experience in repairing and restoring violins, and they use only the finest materials and techniques to ensure that each instrument not only looks beautiful but also sounds exceptional. It's a reminder that the things we own are more than just objects, but symbols of our connection to the world around us.

---